Miami, Miami-Dade County
Miami is a city in Miami-Dade County, Florida. The city is located at 25°45'42"N and 80°11'30"W. According to the United States Census Bureau, the city population was 430,332 persons. As of the last census, the median income for a household in the city was $29,989. Please visit the city page at my website and you'll be able to see all real estate data and detailed Miami statistics.
know more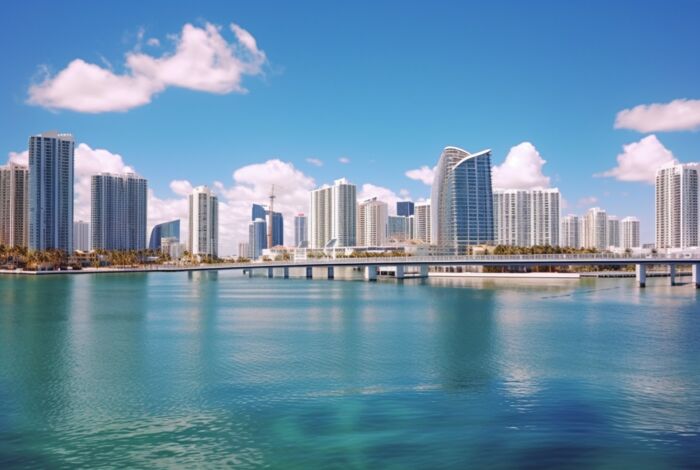 What's trending now in the market
Soap star Joan Collins lists longtime Midtown...

by

TRD Staff

on 2021-01-17 at 5:00 PM

Joan Collins is saying goodbye to Midtown. The soap star, best known for playing the conniving Alexis Carrington Colby on "Dynasty," and her husband, producer Percy Gibson, have listed their three-bedroom co-op at 110 East 57th Street for $2.095 million. The couple used the apartment primarily as a pied-à-terre, according to the New York Times, and also have homes in London, […]

DC Ritz-Carlton penthouse seeks record-breaking...

by

TRD Staff

on 2021-01-17 at 2:00 PM

A penthouse at the Ritz-Carlton Georgetown in Washington, D.C., is hitting the market for $18 million. If it sells near that price, the 5,50-square-foot unit would break a record for the priciest condominium sold in Washington, according to the Wall Street Journal. The three-bedroom is one of five penthouse units at the Ritz-Carlton. It has 1,800 square feet of terrace space. The sale also comes […]

Ready players: 5M-sf e-sports complex rises in...

by

TRD Staff

on 2021-01-16 at 5:00 PM

A nearly 5.4-million-square-foot e-sports complex will be built in Shanghai, meant to solidify the city as the center of the competitive gaming industry. Work has begun on the Shanghai International New Cultural and Creative E-Sports Center, expected to cost nearly $900 million, according to CNBC. "E-sports" refers to both competitive video games and the wider industry […]
Things to Avoid after Applying for a Mortgage...

by

KCM Crew

on 2021-01-15 at 11:00 AM

Some Highlights There are a few key things to make sure you avoid after applying for a mortgage to help make sure you still qualify for your loan at the closing table. Along the way, be sure to discuss any changes in income, assets, or credit with your lender, so you don't unintentionally jeopardize your application. The best plan is to fully disclose your intentions with your lender […]

Why Right Now May Be the Time to Sell Your House

by

KCM Crew

on 2021-01-14 at 11:00 AM

The housing market made an incredible recovery in 2020 and is now positioned for an even stronger year in 2021. Record-low mortgage interest rates are a driving factor in this continued momentum, with average rates hovering at historic all-time lows. According to the latest Realtors Confidence Index Survey from the National Association of Realtors (NAR), buyer demand […]

Will Forbearance Plans Lead to a Tsunami of...

by

KCM Crew

on 2021-01-13 at 11:00 AM

At the onset of the economic disruptions caused by the COVID pandemic, the government quickly put into place forbearance plans to allow homeowners to remain in their homes without making their monthly mortgage payments. Today, almost three million households are actively in a forbearance plan. Though 29.4% of those in forbearance have continued to stay
Experience The Difference With All Your Real Estate Needs
Keller Williams Realty Partners SW
2000 NW 150th Ave, Ste 1100 Pembroke Pines, Florida 33028
My client's needs are of the most utmost importance with over fifteen years of experience in real estate, excellent customer service and a commitment to work hard by listening to my clients needs and following through is a main component that sets my apart from other realtors. I like to win for my clients but do it with charm and a smile. I have a combination of southern hospitality and an ethical, honest, hardworking passion for real estate. Building trust and long-lasting relationships with my clients is imperative.
High probability of successfully completing the transaction
You can relax with confidence knowing you are in good hands
Excellent market knowledge of the area
Our client's data is entirely confidential and encrypted
We guarantee a high level of engagement